Complete solutions for all your acrylic needs
As the highest quality manufacturer we can accommodate your order with great service, quick turn-around and competitive prices.
Polymethyl methacrylate (PMMA), more popularly known as acrylic is a transparent and rigid thermoplastic.
It is produced from monomer methyl methacrylate. It is a cost-effective alternate to polycarbonate when desired properties are tensile strength, flexural strength, transparency. PMMA shows high resistance to UV light and weathering.
 Acrylic Sheets: The Perfect

Combination

of

Functionality

and

Aesthetics
Acrylic sheets are both practical and visually appealing, making them a versatile choice for various applications. Their transparency, durability, and lightweight nature enable designers to create functional and stylish designs in industries such as construction, home decor, and advertising.
Awesome services
from DLS Acrylic
DLS offers a variety of acrylic products and services. With UAE local factory and warehouse, our facilities provide convenience and excellent service.
What is an Acrylic Sheet?
Acrylic sheets (also known as plexiglass, PMMA sheet, etc) are one of the most versatile plastic sheet materials. They can be formed into a variety of shapes. These sheets are transparent thermoplastic similar to polycarbonate and serve as an alternative to glass. They are very durable, practically unbreakable, moisture resistant, and can provide a custom look to décor products and construction use. 
We work for you since 1991. DLS Acrylic around the world.
At our company, we hold ourselves to the highest quality standards, always putting our customers first with a service-oriented attitude. We also prioritize staying up-to-date with the latest technology and using advanced equipment.
We have been operating our business since 1991 with this spirit and condition as our foundation.
Our company prioritizes professionalism, excellent quality, science and technology, people, honesty, and customer satisfaction. We aim to provide good quality products and services that win praise and support from partners, creating a favorable sales environment. Our cooperation with customers focuses on long-term progress through quality, and we look forward to creating a better future together.
Special products for the best customers ever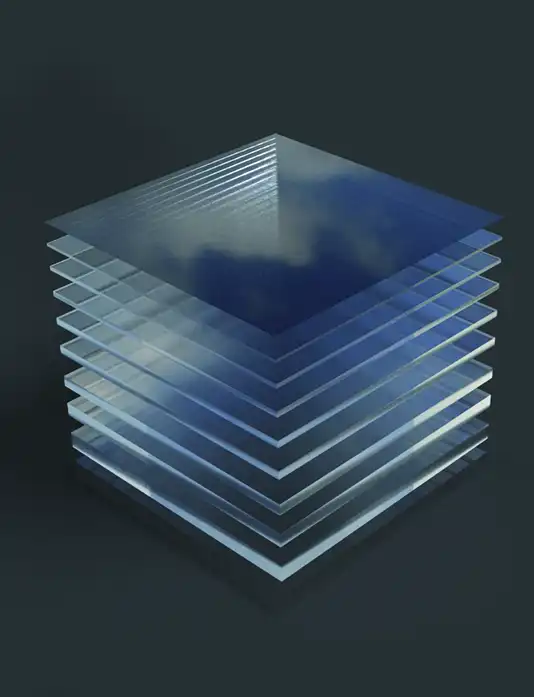 The advantages of our company are in the quality of products
Our company's advantage is product quality. We use advanced equipment, strict control, and high-quality materials to ensure customer satisfaction.
Acrylic sheets are environmentally friendly and easy to clean. They are a great choice for sustainable and hygienic applications.
We have assembled the best team to work with you
The production process of acrylic sheets involves several steps. First, the raw materials are mixed and then melted in an extruder. The resulting molten polymer is forced through a die to create a continuous sheet. The sheet is then cooled and trimmed to the desired size. After that, it undergoes a polishing process to achieve a clear, smooth surface. Finally, the sheet is inspected for any defects before being packaged and shipped to customers.
1.Contact us by phone or email to express your interest in collaboration.
2.Our team will review your request and schedule a meeting with you to discuss the details of the collaboration.
3.During the meeting, we will discuss the scope of the collaboration, the timeline, and any other relevant details.
4.Once the terms of the collaboration are agreed upon, we will provide you with a formal proposal outlining the specifics of the collaboration.
5.If you agree to the proposal, we will sign a contract and begin working together.
6.Throughout the collaboration, we will maintain open communication and provide regular updates to ensure that the project stays on track.
We look forward to the opportunity to collaborate with you!
The update frequency and content of our acrylic sheet's independent website are tailored to meet the needs of our customers. We strive to provide the latest product information, industry news, and technical support to ensure a comprehensive and informative platform. Regular updates are made to keep customers informed and engaged.
What people says about DLS Acrylic
We have been looking for a high-quality acrylic sheet supplier for a long time until we found your company. Your acrylic sheet is of excellent quality, with high color saturation and good glossiness. We are very satisfied.
We have been working with your company for several years. Each order is delivered on time, with excellent quality and very good service. Thank you for your support all the time.
We needed a large quantity of acrylic sheets for our project and chose your company. The quality of your products is very good, especially the cutting and engraving technology, which is very fine and makes our project more beautiful.
We are very satisfied with the quality of your products and after-sales service. Every cooperation can provide us with good advice and solutions, making our project smoother. Thank you for your support all the time.
Your acrylic sheets completely meet our requirements. The color and texture are very beautiful, and our customers are very satisfied with the finished product we provide. Thank you for your professionalism and patience. We will definitely continue to cooperate.
Articles & blog posts with useful information
We are always ready
to help you and answer
your questions
LV-25 C and D,Hamriya Free Zone Phase 2,Sharjah,UAE